Fireside Chats are an enthusiastic experiment meant to ignite conversations, boost empathy, and offer a platform for shared stories to help all of us set new intentions for our collective future. The event takes place monthly on the front lawn at Waterfall Arts for anyone to gather around warm fire pits for a night of storytelling.
Sara Trunzo kicked off our pastel-sky-colored evening with Waldo County Bounty by sharing a brief history of the organization's beginnings, her involvement, and current status. Mattie and Laura joined us, fireside, as well as a handful of community members. Stories of free gardens, share tables, and more were all part of the early summer magic on the front lawn of Waterfall Arts.
Waldo County Bounty Website: https://waldocountybounty.org
Photos and audio recorded by Chris Battaglia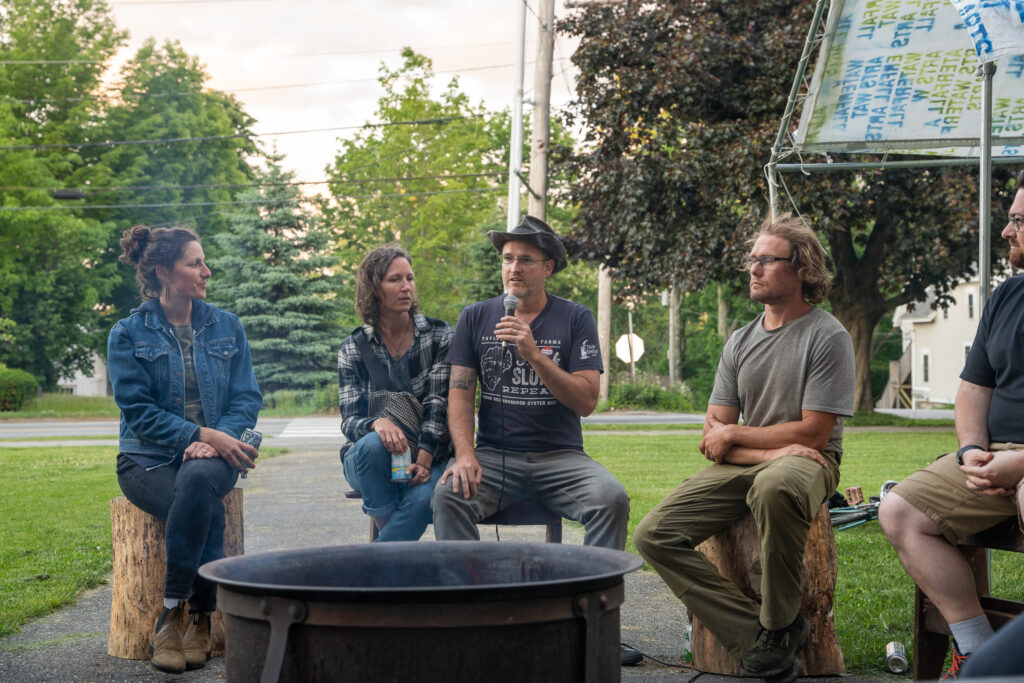 Link to more photos on Flickr!