"When Art Found Me" is a series of human interest pieces that Waterfall Arts is piloting, in an effort to focus on the people in our circle, so that you may get to know us a little bit better. Starting with our staff and expanding the circle outward, we ask folks to respond to the prompt: Tell us a story of when art found you.
---
Next up: Community Member, Valerie Tate
My parents were musicians. My sister was a multi-talented performer. My first husband was an actor. I had always identified myself as "the not creative one." I was "a good audience."
In 2007, in my early 50s, I was in a 12 Step Recovery Program and a fellow addict in recovery invited me to go with her to a half day workshop in Transformational Art, also known at Process Painting. 
I had been learning to say yes to things that scared me, so I agreed to go along.
The idea was to put color on paper… without planning, controlling, or attempting to make anything; just to listen and follow some inner leading in choosing color, placing the brush, and unleashing an inner wildness. It was terrifying.
The truth is that I'm very grateful for the experience of painting through fear and and getting to awe. It taught me that there was a courage in me that I would tap into a few years later during some very challenging times.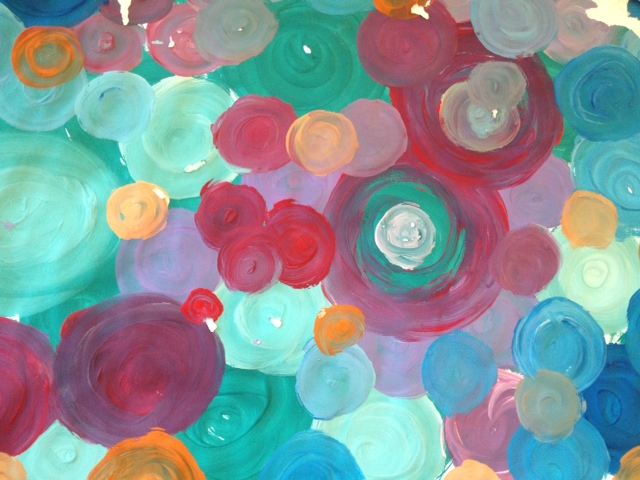 Did Valerie's story spark something inside of you? Tell us a story of when art found you. Email us and share an image with your story from that moment in time. Help us expand our circle even wider than before.