"When Art Found Me" is a series of human interest pieces that Waterfall Arts is piloting, in an effort to focus on the people in our circle, so that you may get to know us a little bit better. Starting with our staff and expanding the circle outward, we ask folks to respond to the prompt: Tell us a story of when art found you.
---
Next up: Receptionist, Liz Kalloch
I don't remember a time when art wasn't in my life, hadn't found me, or me it. I grew up with an artistic mother who looked for ways to entertain her first three children (me and my twin brothers who are about a year and a half younger) before the era of screens. Her solution was to get rolls of butcher paper, unfurl them down the hallway, and give us crayons and pencils and any other art supplies she was willing to let toddlers get their little fingers on. We spent hours lying on our stomachs drawing, painting, and making up stories about the characters we'd created. When the long piece of paper was filled up, we'd start another one.
When I was a little older, I was given coloring books. Many I colored in, but many more of them I used like a sketchbook, drawing my own pictures on top of the black lines printed on the pages. I drew what I saw, how the world around me felt, and I drew the stories in my head. When I look back now, I see these "coloring books" were the beginnings of a visual journaling practice. I also liked the feeling that I was creating a book of my ideas that was already bound, ready to sit on a shelf to be looked at again and again.
These days I'm primarily an abstract painter and much of the work I'm creating has its roots in how and what I created when I was a small child. I've always been a keen observer of the world around me who translated my observations onto a piece of paper or a canvas. These stories of my experiences don't always materialize in a realistic form.
It's not unlike my very young artist days when someone would look at one of my drawings and ask Is that your dog? Are those your parents? What's that there? Is that a tree? And I'd patiently explain what they thought they were seeing. The only difference between then and now is I no longer patiently explain what I've created, instead I listen to what someone else is noticing in the work and I am constantly intrigued by what they find.
I've continued to color outside the lines and on top of the lines, I've simply expanded my tools and mediums. But if I could still create while sitting in my little red wagon? I would.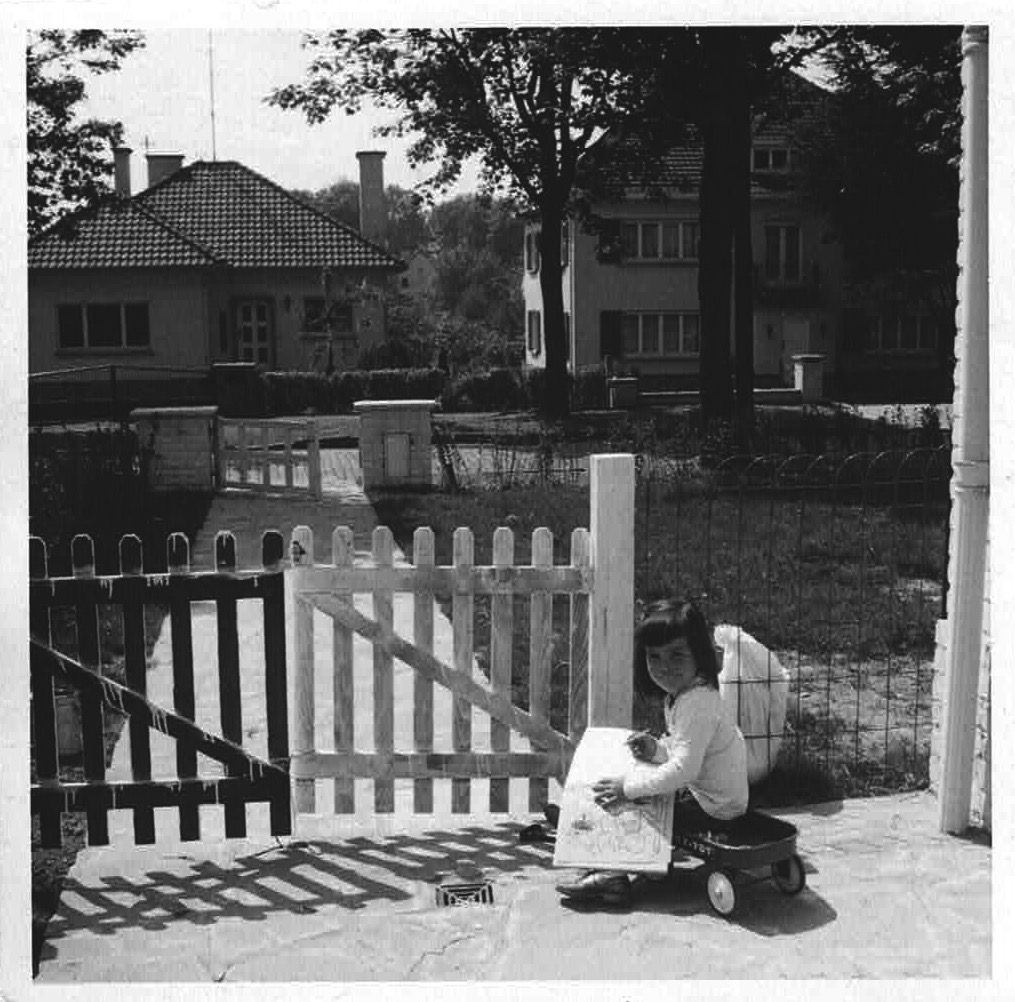 Did Liz's story spark something inside of you? Tell us a story of when art found you. Email us and share an image with your story from that moment in time. Help us expand our circle even wider than before.