"When Art Found Me" is a series of human interest pieces that Waterfall Arts is piloting, in an effort to focus on the people in our circle, so that you may get to know us a little bit better. Starting with our staff and expanding the circle outward, we ask folks to respond to the prompt: Tell us a story of when art found you.
---
Next up: Kids and Families Program Manager, Bridget Matros
"I came back to visual art when I was living in Boston and starting up a career as a singer-songwriter. I got chronic GERD (acid reflux) and lost my voice entirely. Voice therapy and imaging revealed I'd done damage to my vocal chords and I had to put that expressive outlet and identity aside.
I embarked on The Artist's Way course (by Julia Cameron) and by the end of 2008 was showing and selling my artwork, truly working and identifying as an artist. I miss those times!"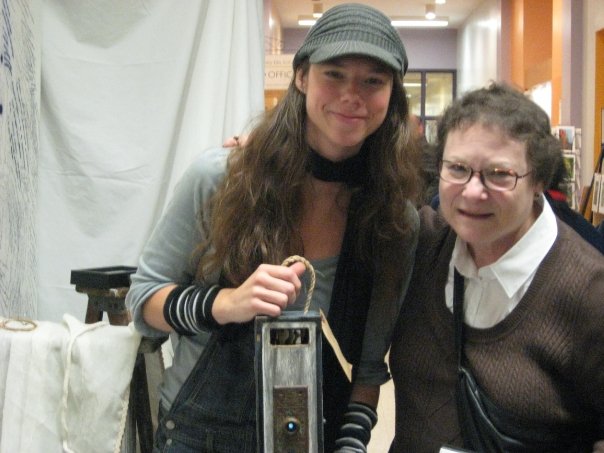 ---
Did Bridget's story spark something inside of you? Tell us a story of when art found you. Email us and share an image with your story from that moment in time. Help us expand our circle even wider than before.